DCV gets training in Blockchain technology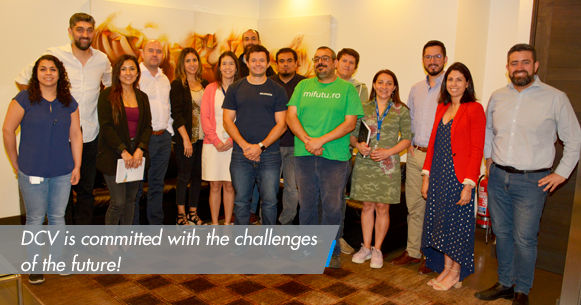 WITHIN A SCENARIO THAT IS INCREASINGLY INNOVATIVE AND DYNAMIC, DCV HAS ALWAYS LOOKED TO BEING AT THE FOREFRONT AND DELIVERING ITS WORKERS NEW KNOWLEDGE.
During November and in the context of the self-management training program promoted by the Human Resources area, Blockchain technology was included. The above since its use is being increasingly demanded in commercial applications. According to the Welive Security portal, an annual growth of 51% is projected for 2022 in various markets, principally in financial institutions.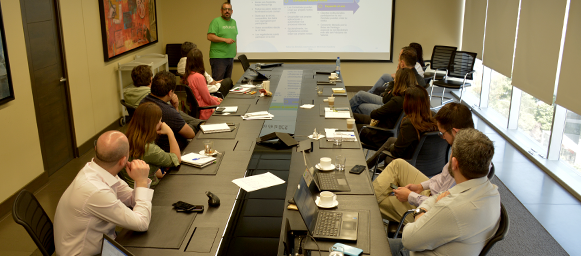 "As human resources management we look that the purpose is to allow attendees to acquire the fundamentals of this technology, addressing issues such as blocks, transactions, wallets, cryptocurrencies, tokens, smart contracts, among others. Thus, helping them analyze when to use it and what type of protocols fit our needs and services", added Sandra Valenzuela, Human Resources Manager.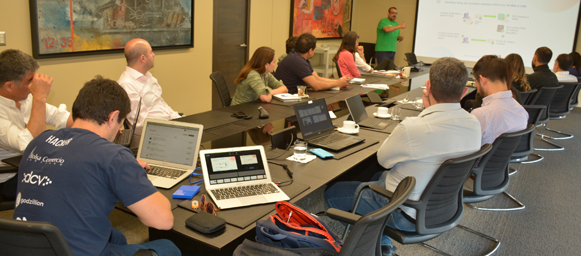 The invitation was extended to all collaborators of the Depósito Central de Valores (DCV), especially those who would like to know and look into Blockchain, thus, allowing the broadening of the spectrum of workers who have this knowledge. Close to 10% of the company participated in this training, including the commercial, innovation, business, systems, engineering and IT services area.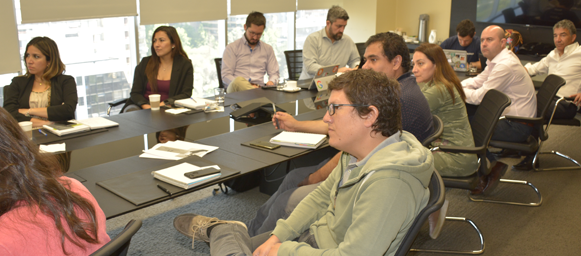 This initiative was carried out through an alliance with experts in the field: Blockchain Academy Chile, which have more than 10 years of experience in transforming technologies.
At DCV, we are aware that this is a first step and that we must continue developing and enabling the knowledge of new technologies.
DCV IS COMMITTED TO THE CHALLENGES OF THE FUTURE!
Photos of the training.
News Center
---