2019 National Diploma alternative investments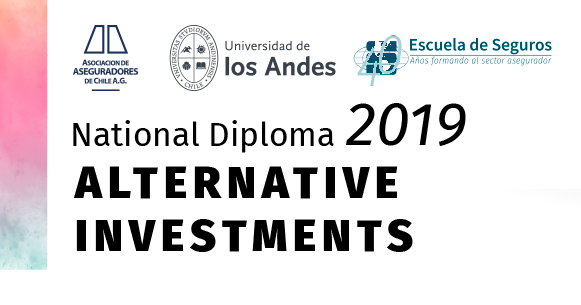 The purpose of the program is to train professionals in the different types of alternative assets that are available to institutional investors in Chile regarding their role in their portfolio, definition, availability, assessment, investment limits, custody, legal compliance and monitoring.
The analysis focuses on investors such as Insurance Companies, Pension Fund Administrators (AFP), General Fund Administrators (FFMM) and Family Offices.
THE PROGRAM BEGINS ON AUGUST 27th.
FINISHES ON NOVEMBER 19th.
Sponsors:

DCV News
---